Even though Communicare Trust's main aim is communication – which one can do through different languages, we like giving back to the society in other ways.
Just like languages, the youth can benefit a lot from becoming active members of their community. Through the food bank and the e-waste management workshops, the youngster involved acquires life skills and knowledge which will last a life time and, at the same time they provide a service to those who need the most.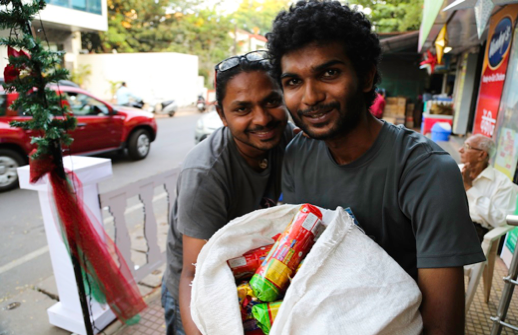 The Food Bank, although a prevent concept in Europe wasn't as widespread in India in 2013, when we decided to have our first Food Bank in December. Now, we hold it bi-anually and support 14 children's and women's NGO's across Goa.
In these projects, Communicare Trust partnered with NASSCOM and TOXIC LINKS on different occasions to spread awareness regarding the harmful effects of e-waste through different workshops.